TMC Property Solutions
The Premier House Buyer In The DFW Real Estate Market
Sell Your House Fast in Dallas Fort Worth
A Little About Us…
Real Estate Solutions For All
TMC Property Solutions is North Texas's most trusted house buyer. We are a Veteran-owned and family-run real estate investment and solutions firm. We work with homeowners, buyers, sellers, real estate agents, contractors, and investors to buy and sell all types of residential real estate i.e., houses, mobile/mfgr homes, multi-family/apartments, and land. In other words, we are confident that we can find the right property or create a home solution for you.
Whether you need to sell your house fast in Dallas Fort Worth, North Texas, purchase your next investment property, or look for your family's "forever home", we can help you because it's what we do best. Most importantly, we are confident that our dedication to making your experience smooth and successful will be evident right away.
At TMC Property Solutions we specialize in buying and selling our houses at a price, and on the timeline that works best for all parties involved. As a result, our extensive knowledge of real estate investing and our large network of real estate investors nationwide allow us to offer more choices and a wide variety of selling options for all types of home buyers and sellers, including financially distressed homeowners.
Our mission is to work hand-in-hand with all parties, handle every situation with the utmost professionalism and care, and seamlessly close on every transaction we make offers on while doing what's best for you, our customer. Furthermore, we love helping people and improving the neighborhoods where we work.
With our professionalism and wealth of experience (20+ years) in buying and selling houses under our belts, our team and network of real estate experts have handled some of the most complicated real estate transactions on the market today.
Whether you're looking to sell your existing home or investment property or are looking to buy your forever home or a new rental property, we are dedicated to helping you find the right property for your needs. In other words, we'll do all the heavy lifting!
To clarify, we are not realtors, so we will not be acting as your real estate agent or broker, but we are excited about working directly with you OR with your agent or broker if you are represented by one. If you have questions, please reach out to us HERE.
Featured Property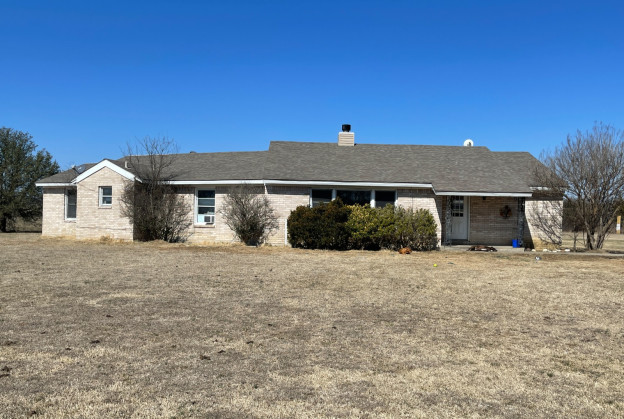 1901 County Road 312
Cleburne, TX
$$$ SOLD $$$ ***PROPERTY WALK-THRU / OPEN HOUSE WEDNESDAY 16 MARCH*** $$$ Attention DFW Flippers, Cleburne TX Fix-N-Flip Home on 7 Acres $$$. Where are all my Cleburne buyers/rehabbers out there? Here's the Cleburne FIX-N-FLIP home I told you was coming. It's a 2,638 SQ FT 3/2 home with two metal workshops on 2.5 Acres that need complete rehab PLUS. There is an additional 4.5 acres as well fenced. BRAND NEW ROOF INSTALLED 7 March 2022, windows have been replaced but several are broken. A lot of rehab work has been done with replacing rotten wood, moving walls, some electrical, plumbing, kitchen cabinets. but the buyer would want to do your own inspections and due diligence. Some rehab materials will be left with the property. The additional 4.5 acres is fenced and has a metal shop roughly 30X40 FT on it. Buyers do their own due diligence. COMPS are hard to come by but think about, - this 7 Acres plus a 3 Bdrm 2 Bath, 2600 SQ FT home, and two metal shops with lots of rehab material. Do the math yourself and see the potential $$$$$ BONUS - the 4.5 acres comes with 2 Donkeys as well. 🙂 A ONE-TIME PROPERTY WALK-THRU/OPEN HOUSE IS SCHEDULED FOR WEDNESDAY 16 MARCH FROM 11:00 TO 1:00. Please pre-register on the calendar for 16 March at https://www.WestDFWREIGroup.com so we know how many people to expect. ASKING $280,795.00 OBO. CALL WITH QUESTIONS AND MAKE AN OFFER. ALL OFFERS CONSIDERED! Call for more details OR enter your info in the upper right-hand corner of this page if you are seeing this on our website. More pictures are available upon request. Buyers pay all closing $5,000 non-refundable deposit Closing with Simplified Title Co Fort Worth Closing NLT 1 April Agents add your commission Home is occupied. Do not approach Disclosure - TMC Property Solutions is selling an option or assigning our interest in a contract and does not represent, warrant, or claim to be the owner of or possess legal title to any property we market for sale. All properties are subject to errors, omissions, deletions, additions, or cancellation. All properties are sold as-is, where-is with absolutely no representations written or oral. Buyer must do their own independent due diligence before signing a contract for purchase. The property will not be considered under contract until signed contract and certified funds for the deposit are received with all contingencies removed. TMC Property Solutions is a real estate investment firm and is not a licensed real estate agent or broker.
Our Services Offered
Customer Reviews
"3 days our housing problem was solved"
"I was stationed at JRB Fort Worth with the Marine Corps until I got orders for recruiting duty.  My wife and I had been trying to sell our home for 6 months before our move and had no luck.  We considered renting our home, but being 14 hours away from Ft Worth was no longer an option.  I gave Tim a call and in a matter of 3 days our housing problem was solved and we no longer had to worry about losing what we worked so hard for.  Tim had taken care of everything with our home.  Of course, we were a little skeptical at first but we had the freedom to call Tim any time with any questions.  All payments had been made before or on the due date as required. Tim provided excellent and professional service for our home and we had peace of mind when we had to PCS.  I know he will  help you and your family have peace of mind as well."
30 Jan 2021
"Excellent Experience From Beginning to End"
I recently worked with Tim of TMC Property Solutions. It was an excellent experience from beginning to end. Tim is very polite, professional, and honest. He was also very responsive to my phone calls and willing to work around my requests. I would recommend Tim and TMC Property Solutions to anyone who needs to sell a house quickly and without drama.

"The thought of making house payments on a home we did not live in"
"My wife and I purchased our new home recently.  Closing on our new home was a catastrophe, it took 12 weeks!!!  Although this was completely due to the finance company, we did not want to chance another drawn-out affair and the thought of making house payments on a home we did not live in until it sold was troubling.  I had seen Tim's truck from TMC Property Solutions around town so I called him out of the blue.  He quickly responded to me with several offers and we came to an agreement on the spot.  There was always an open line of communication and we were kept updated at all times.  After the first meeting, we closed in short order.  I feel that Tim along with the work of his very pleasant team saved us several thousands of dollars that we would have spent on mortgage payments, electricity, water, taxes, etc.
TMC Property Solutions comes highly recommended from us."
Recent Posts
What Happens To The House In A Divorce?

Divorce is a difficult process. Last year, between 40% to 50% of marriages ended in divorce, and the rate is significantly greater for successive marriages. If you're going through a divorce right now, you're undoubtedly wondering what happens to the house in a divorce. Let's talk about the common concerns circling around what happens to […]

Behind On Your Mortgage: What To Expect

Even if you never imagined it, anyone can find themselves unable to make a mortgage payment. However, in such an unfamiliar situation, you might be wondering what you're up against if you're having financial issues and can't make your mortgage payment. While you may have a grace period, you should not become reliant on this […]

Wholesaling Real Estate in Texas – Pros and Cons

Did you know that wholesaling is a great way to start your real estate investment journey? Wholesaling real estate is an excellent way for folks with little funds to enter the real estate market. If you know how to wholesale well, you will have discovered new means to fund future projects. So, what exactly is […]